I'M MORE COMPETITIVE THAN YAYA TOURE
Arsenal legend KoloToure has said that he's more competitive than Yaya Toure, his junior brother. He made this statement during an interview with the BBC earlier this year. KoloToure and Yaya Touremade their mark on Premier League football before they called time on their respective careers. KoloToure was part of the historic Arsenal squad that went a whole season without a single defeat.KoloToure sealed his legendary status with the Gunners during that invincible league campaign during the 2003/04 season after he partnered Sol Campbell at the heart of the defence for the majority of the season.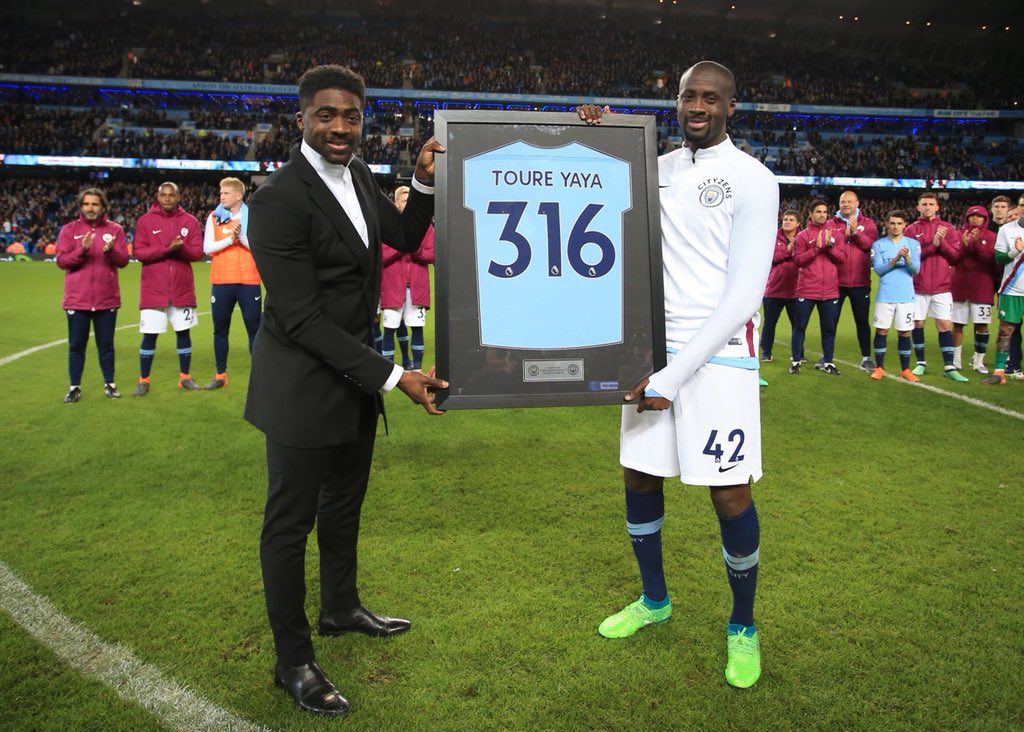 KoloToure left Arsenal to join Manchester City in July 2009 in a £14m deal and was joined by his brother, Yaya Toure one year later. Yaya Touremoved to Manchester City in the summer of 2010 after he was deemed surplus to requirements at the Nou Camp.
The transfer to the Etihad Stadium was a blessing in disguise for Yaya Toure who took his game to a whole new level as a box-to-box midfielder at Manchester City. KoloToure and Yaya Toure were both in the Manchester City squad that ended the club's wait for a league title.
Manchester City had not won a league title for 44 years until the drought ended in dramatic fashion eight years ago. The Citizens had to beat Queens Park Rangers (QPR) at home to win the Premier League title ahead of rivals Manchester United. After taking the lead, Manchester City were pegged back by the visitors who then went on to lead 2-1 into the final minutes of the game. Bosnian striker EdinDzeko scored the equaliser to setup a frantic final moments of the game before Sergio Aguero produced arguably the most iconic moment in Premier League history with the winning goal of the game to win the title for the Citizens.
KoloToure played 120 times for Ivory Coast during his career, netting seven times. He played for Ivory Coast from 2000 to 2015. He retired from football at the end of his playing career at Celtic. KoloToure is currently a first team coach at Leicester City.