Yaya Toure recalls brother's impact in his career
Manchester City midfielder Yaya Toure has admitted that his brother Kolo had a key role to play in shaping his early footballing career. The 36-year-old hang up his boots earlier in the summer after winning a historic treble in Scotland with Brendan Rodgers' Celtic.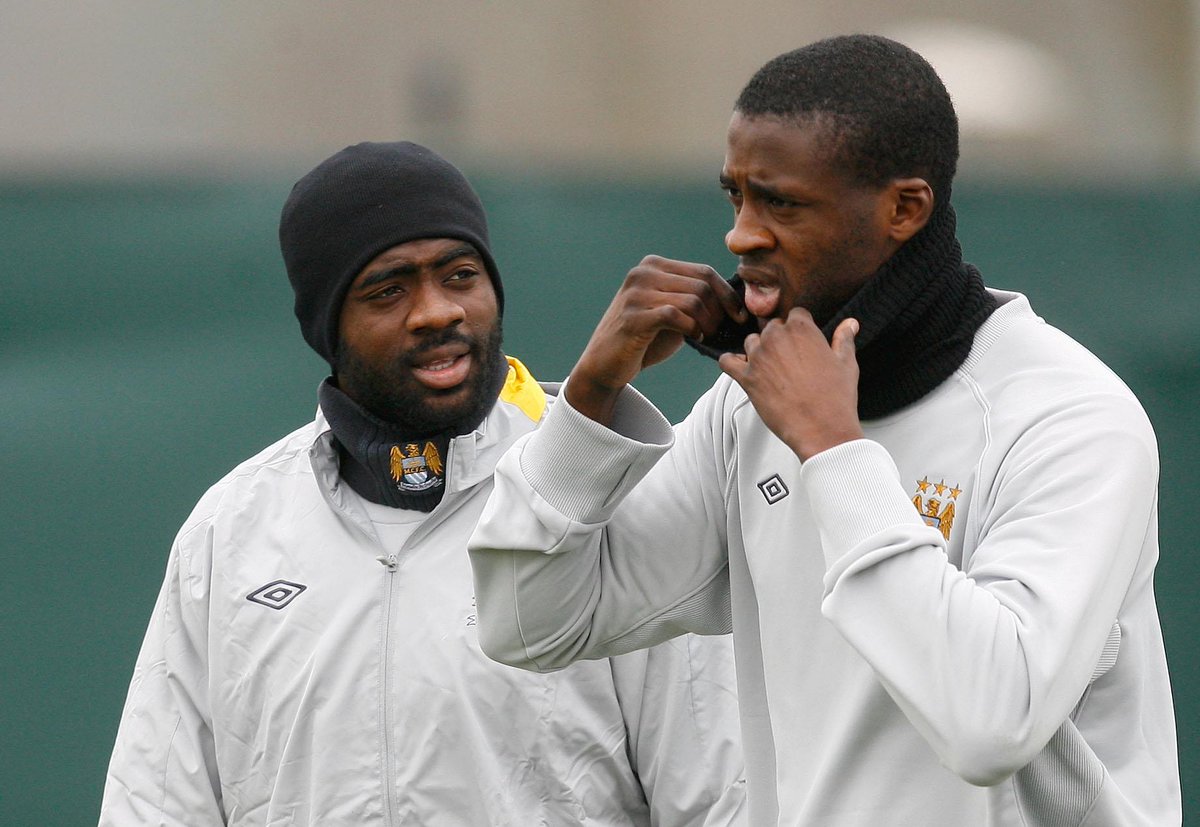 In a report covered by Goal.com, Yaya recalled the impact of his elder brother Kolo on his career during their younger days in the Ivory Coast, he said: "He was waking me up to try and go outside to do some jogging. At 5am it was dark in Africa and I said: 'What are you waking me up for?
"He said we had to go jogging. And he said to me, you have to listen and you have to learn because with the ball it is interesting but without the ball it is something else. You have to manage both, he said, and you will be better than me. I tried to follow him and I have. I am really grateful for what he did for me."
Kolo went on to reach plenty of highs during his professional career, but he is most commonly known for his time in north London, where he went on to win the Premier League title with Arsenal as part of the invincibles during the 2003/04 season.
While Kolo is into coaching with both Celtic and Ivory Coast, Yaya is still continuing with his playing career, and he is currently in the ranks of Manchester City, whom he joined from Barcelona during the summer of 2010.
The 34-year-old has sparingly been used by Pep Guardiola this term with just 11 appearances across all competitions, but he remains a key part of Pep Guardiola's plans for the season at the least with City still alive in four fronts. Toure has not witnessed a goalless campaign with the Citizens, and he will be hoping to break his duck in the remaining months of the season.